The most amazing thing about staying in a rented place is the sense of independence and the endless scope of DIY interior designing.
To truly make a rental into a lovely cosy home, one needs imagination and a lot of interior designing ideas. So, we got our best interior designers for rentals in Delhi and Gurgaon to share some of their trade secrets to budget-friendly home decorating ideas.
Home decoration with plants
Plants are one of the simplest and underrated items that can instantly liven up any place in the house. They provide much needed green respite from the concrete chaos that surrounds us. Plants are a wonderful source of oxygen and are also the most viable air purifiers that you can have. Bedroom, living room or bathroom, there's a plant for every room, and we'll tell you which ones are best suited for you.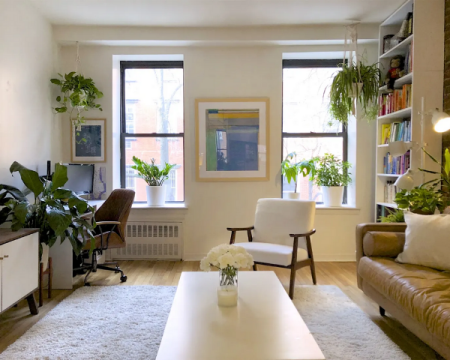 Let's begin our journey with the plant kingdom in DIY interior designing ideas .
Pothos or Money plants are commonly found and easy to maintain. Put the cuttings in a bottle or vase filled with water and place it on a bookshelf, coffee table, etc.
Succulents are a beautiful addition to your home. They are low maintenance and come in tiny sizes too.
Mother in law's tongue or snake plant is another hardy plant that can stand neglect. If you need green in the bathroom, then this is your go-to plant.
Grow herbs if you have ample sunlight coming through, herbs like mint look pretty and smell great too.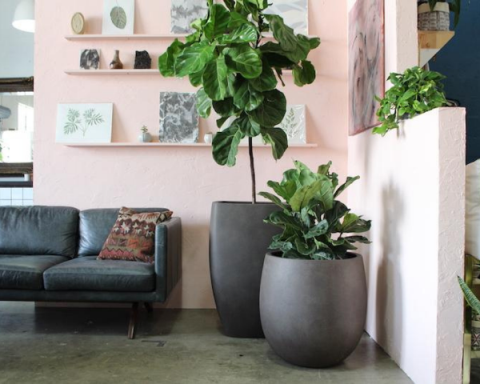 If you're confident about your green thumb, go in for big plants and place them in a lovely cane basket which can be found for cheap, trust it to bring the that adorable look to your house.
Kitchen interior design tips
You may think that home decor ideas stop at the kitchen, but we have some good news for you. You can revamp the kitchen interior design as per your requirements in a budget-friendly and easy way too. Don't like the colour of kitchen cabinet, there's a quick fix solution for it, vinyl stickers. They come in a plethora of colours and designs which can instantly personalise the cabinet according to your preference.
There are a host of interior design ideas for kitchen.
Use bright, peppy wallpaper to cover boring or dark walls
Deploy washi tapes to write creative messages on the kitchen wall
Grow herb plants if your kitchen window gets ample sunlight
Change the existing modular kitchen designs with vinyl stickers
Stick them on and give the kitchen interiors a whole new look. When you're moving out, you can remove them easily and return the kitchen to its original state.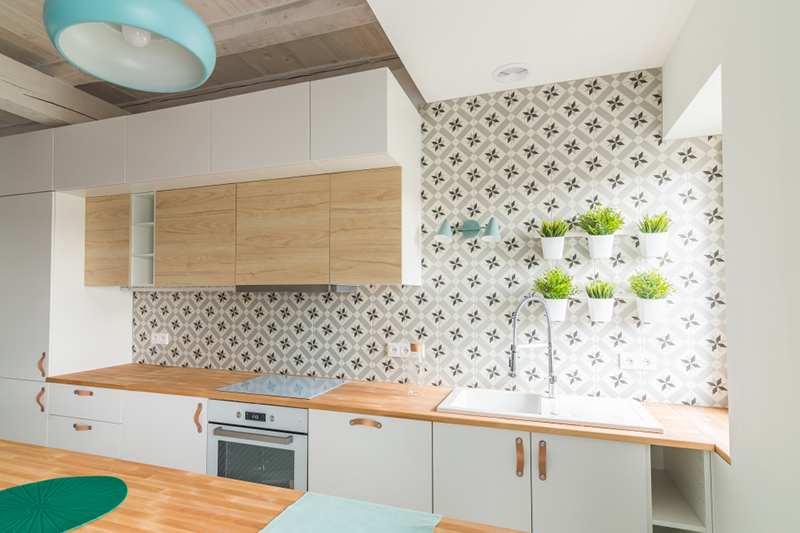 Interior design ideas small bedroom
The bedroom is where we retire for the day, chill during holidays and sometimes turn it into a micro-office. It unknowingly reflects our innermost personality and aesthetic preference. Whether it is a collection of photographs or a fiercely private memento box or a half-read book lying about, bedroom becomes your own private haven. It doesn't matter how small space is; there is always a scope to do many beautiful things.
We'll let you in some DIY home decor tips to brighten up your bedroom decor.
Don't have a budget to buy a cot? Place the mattress on the floor and fluff it up with some comfortable cushions of different shapes against the wall.
Use lights creatively to brighten up dark corners and make the bedroom look more spacious.
Keep a climbing plant for the company and let it grow to create a natural canopy around the bed.
Have photos of your loved ones on the bedroom wall, clip the photos on a string and change them according to your mood.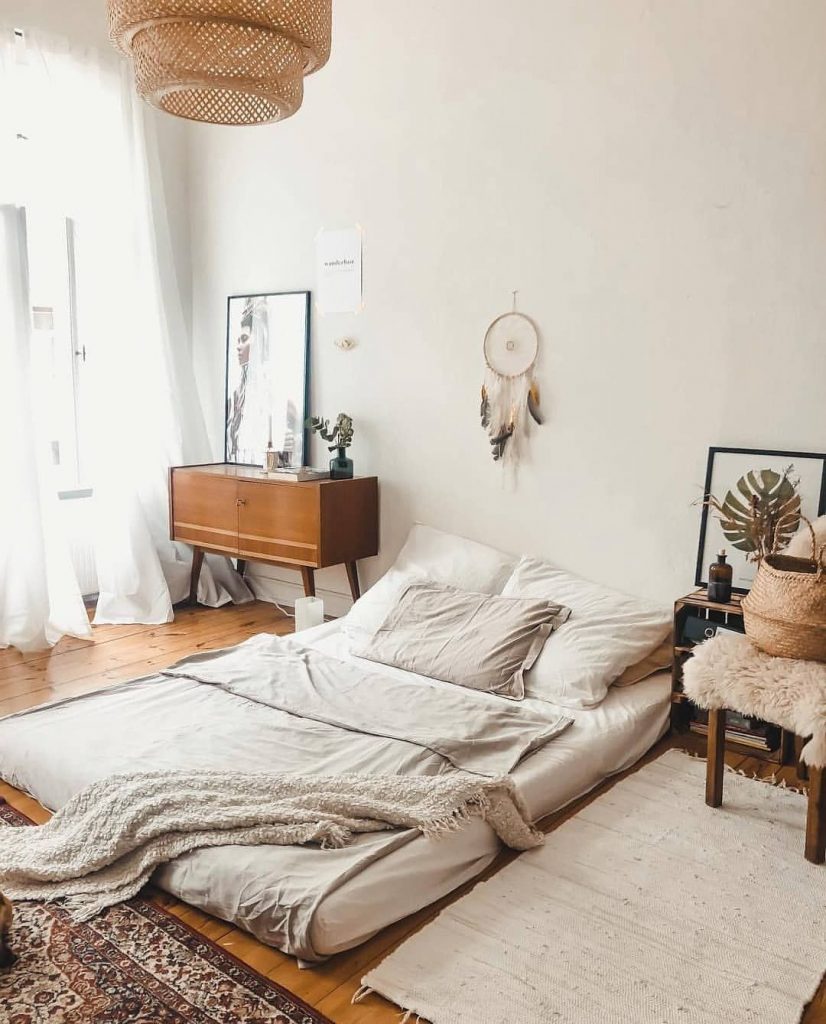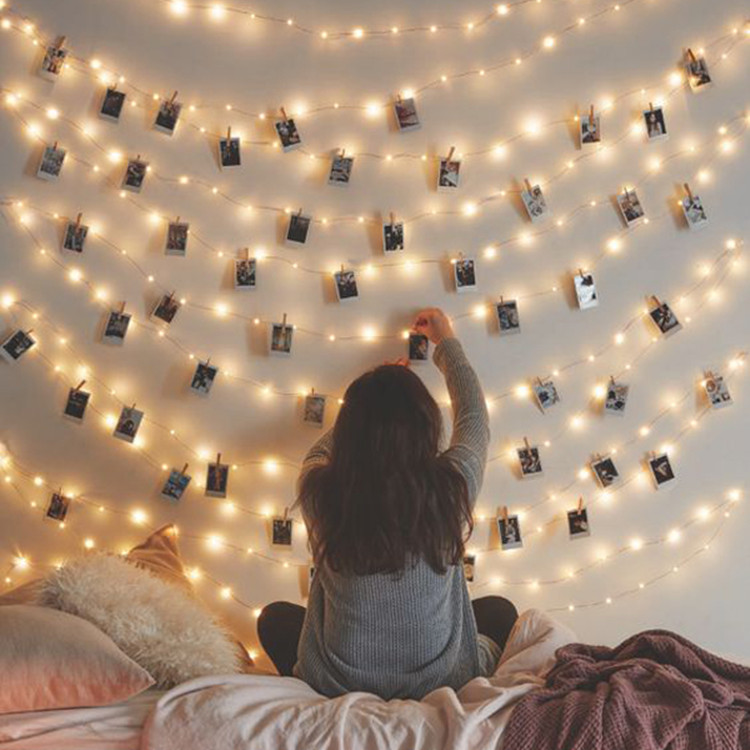 It's beautiful how smart tricks like the placement of lights, plants and light curtains can make a small bedroom look spacious.
DIY interior design ideas living room
The statement-making room of any home is the living room, even if it's rental. Doing up the living room can be a very therapeutic experience once you begin with collating your inspirations from around the world. Once you close in on the look according to space and personal preference, it'll be quite an easy job thereafter. To up your game in rental interior design for the living room, there are many amazing ideas that you can begin with.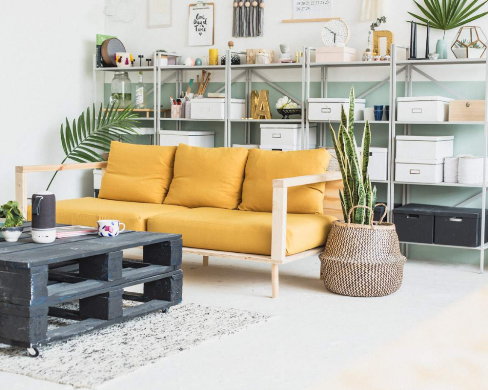 Here's a collection of some DIY interior designing ideas you can get inspiration from:
Introduce a rug in your living room, cotton dhurries are easily available and are pocket friendly too. They come in many sizes, making it easy for you to choose one to your liking.
Place a mirror opposite to the natural light source and watch your living room become instantly bigger.
Pellet boards are a convenient piece of furniture to use as a coffee table, plant table or even a book stand.
A simple DIY for curtains is to use unused sarees or dupattas and add on some quirky accessory for that bohemian look.
Before you begin the transformation, do observe the natural light sources, dark corners, and floor space. It'll help you in deciding on the placement of accessories and also saving a lot of time and money.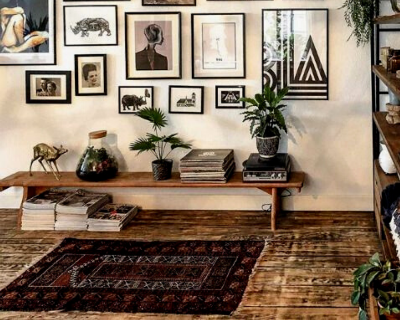 Craft ideas for home decor
One of the fun things about DIY home decor is that it allows you to create stuff with your own hands. The process of creation is known to be quite therapeutic and meditative according to experts. It could be as simple as framing your mandala design or a vintage magazine cut out, it'll engage your senses like no other activity. The joy of creation is unparalleled, but we also understand that it shouldn't be time-consuming and expensive.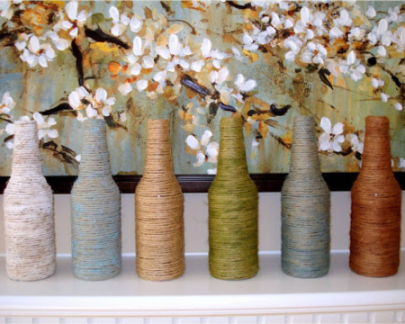 We curated a few easy craft ideas for you to try your hands-on:
Empty bottles are a perfect canvas to unlock your creativity. Paint them and add in fairy lights. Not only it'll give a cosy, warm feel, it'll also be a beautiful accessory to accompany a nice photo.
Jazz up photo frames with shells and small pebbles that you collected from your travels. It's an excellent way to remember your travel memories and making your frame look one of a kind.
Give the mason jars a coat of paint and use them to place tea-lights—a perfect way to recycle and also be creatively resourceful.
Repurpose an old wooden ladder by giving it a nice coat of paint and use it as a clothes holder or a place to keep your souvenirs.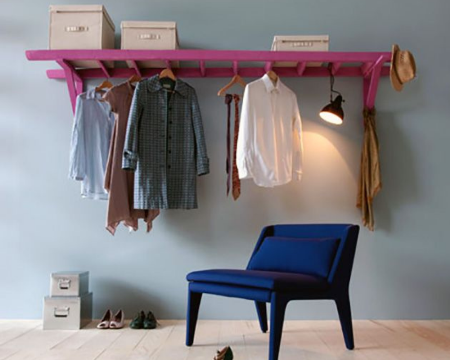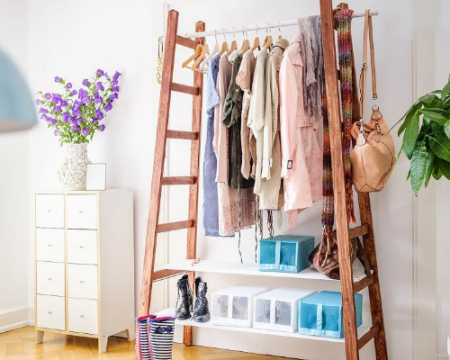 Just by making small changes and repurposing everyday items, you can enhance the look of your rental home.
Rental room designs can be easy, affordable and creatively satisfying. Take inspiration from Pinterest and Instagram, there are loads of ideas to choose from and begin your DIY interior designing journey.
Conclusion
In case you wish to hire a professional interior designer in Gurgaon or Delhi for your rental home feel free to contact Propcare, a property management company in India & also a division of Myfollo, a real estate company based in Gurgaon.