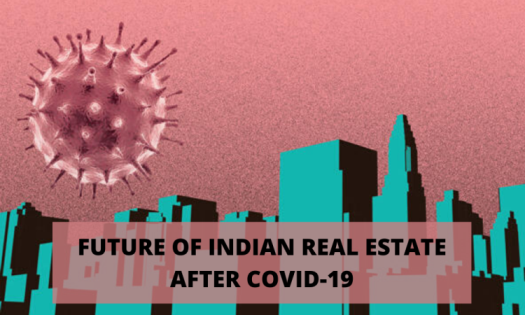 The Covid-19  has infected millions of people across the globe and claimed numerous lives. On 11th March 2020, the World Health Organization (WHO), declared Covid-19 as a global health emergency. With this announcement, all businesses started realizing the pandemic's impact and turned negative in their outlook.
Imports and trades worldwide have been severely hit, and a grim uncertainty lies ahead. Businesses in varied sectors have to rapidly address the changing needs of suppliers, customers, and employees. Such a step would help organizations navigate through the operational and financial obstacles posed by the coronavirus pandemic.
Indian Real Estate Sector before Covid-19
Before the pandemic, the Indian real estate industry had strong fundamentals such as stable leverage ratios, capital available, and leasing activity. The sales of the Indian real estate market were booming, with rising industrialization and an increasing number of workers flocking to metro cities.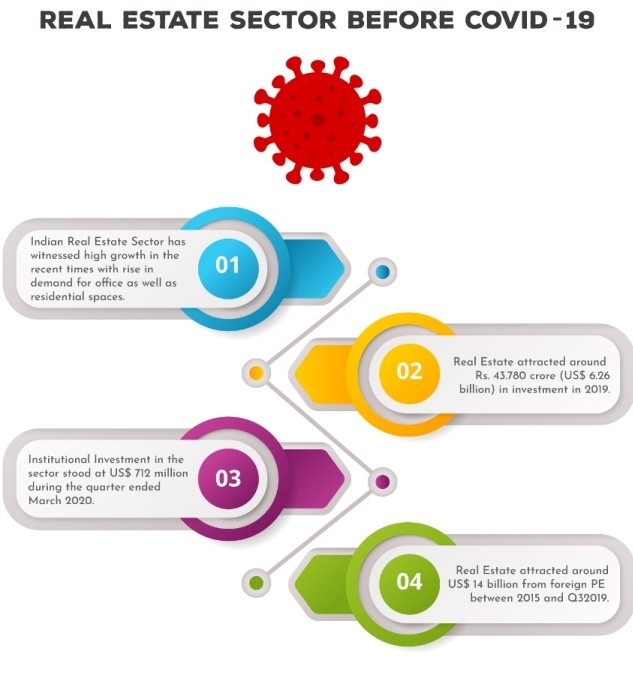 The real estate sector in India was backed by healthy economic conditions and had a positive outlook, which led to the growth of real estate in India. The future of the real estate sector in India, at this stage, seemed promising, owing to strong fundamental and increasing demand for residential and commercial real estate.
Impact of Covid-19 on Real Estate Industry
The impact of coronavirus on real estate in India has also been unprecedented. The lockdown, which was enforced for two months, severely affected trading activities. This is expected to affect the prices of steel and other commodities required for construction activities. Even though all restrictions are lifted, difficulty in the procurement of raw materials will reduce construction activities over the next few months.
Real estate prices are expected to see a correction, despite a rise in construction cost and labourers' return from their hometowns to metro-cities. This correction in real estate prices is expected, mainly due to panic selling by some real estate owners and marred buyer sentiment, in the resale market. Most of the new construction projects have been postponed until October.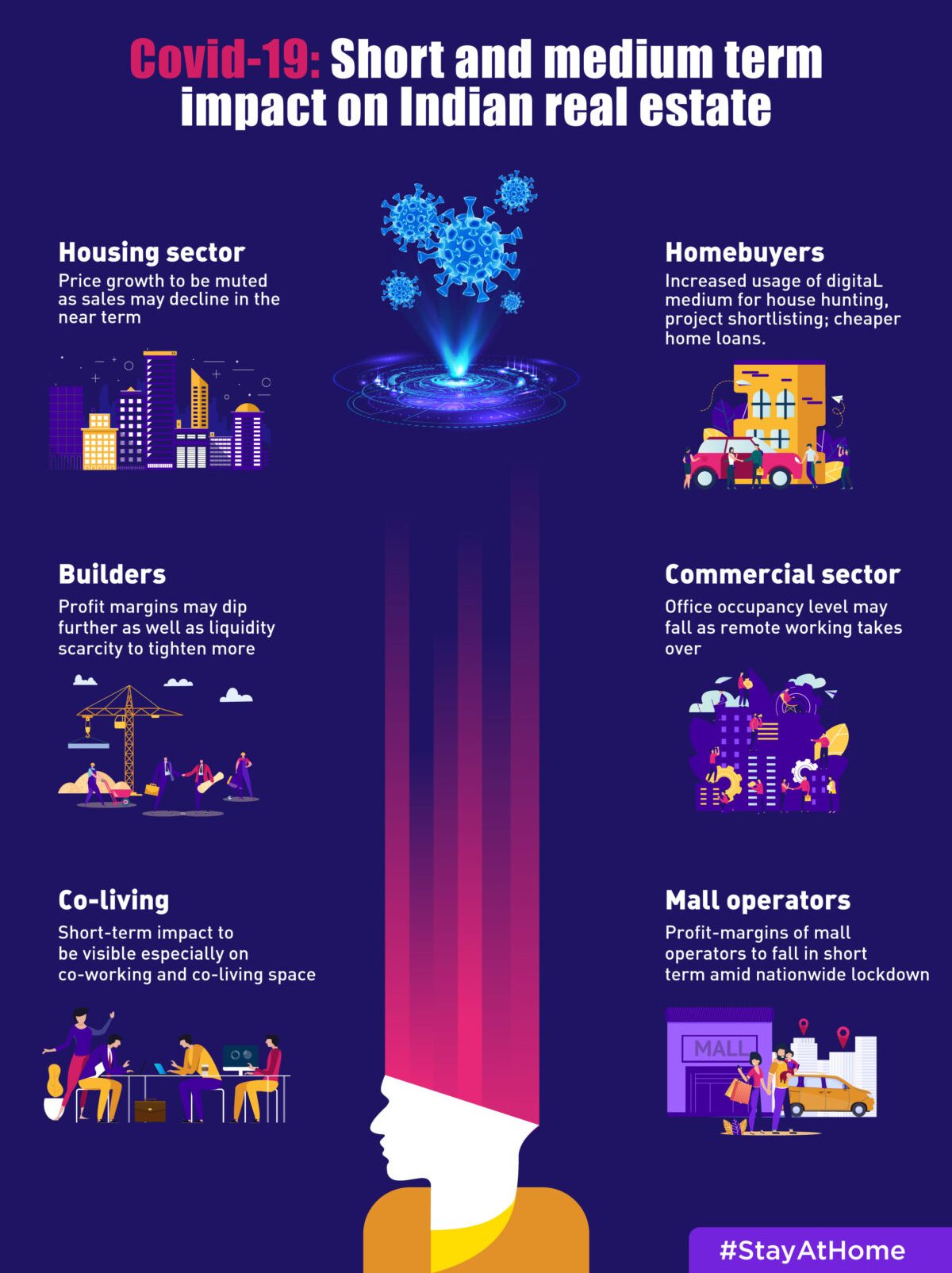 This will most probably assist in pushing the selling prices up in cities. Going forward, owners should understand the impact of Covid-19 on Indian real estate and make decisions regarding potential opportunities and available capital. Owners with long-term leases are protected from the near–term impact of coronavirus pandemic, for now, depending on the liquid capacity of tenants.
Whereas, occupiers of these real estate properties will have to deal with challenges regarding the effective operation, liquidity needs, and reduced workforce. India's government has given tax-incentives for business owners, which can help occupiers offset the short-term impacts of the pandemic.
Future of Realty Sector in India after Covid-19
India has taken specific steps to reopen the country and reinstate economic activity after four stringent lockdowns. The government has, however, given strict instructions to all citizens to follow hygiene norms and social distancing guidelines.
The construction sector in India has been permitted to carry out activities with the norms laid down for sanitization and safety. Construction workers are being educated regarding these norms and guidelines to follow while working on construction sites.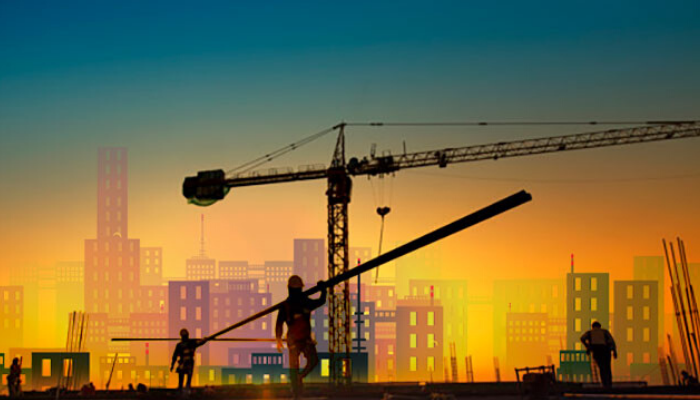 India's government has almost done away with the boundary of Red, Orange, and Green zones. Areas in India are now being recognized as on-containment and containment zones. Containment zones are often subjected to stricter lockdown regulations to curb the spread of the virus.
Barring a few containment zones & construction works has resumed in numerous parts of the country. The government of India has also given relaxations to all sectors, including real estate, to revive the economy and prevent it from going into depression. Owners, occupiers, and construction workers have to follow the guideline laid down by the government strictly if we are to see a definite growth pattern in the real estate industry over the next few months.
The future of real estate after the coronavirus pandemic is poised to see a slow recovery. And real estate prices are eventually expected to go up since real estate has and always will be an appreciating asset with HNIs and family offices also preferring real estate over other investment opportunities.
Conclusion
There has been a significant decrease in buyer interest and property visits, due to the ever-increasing threat of the coronavirus. The impact of coronavirus is being realized on increasing scales every day. With such a scenario, the real estate industry has to prepare itself for another potential downfall in the economy.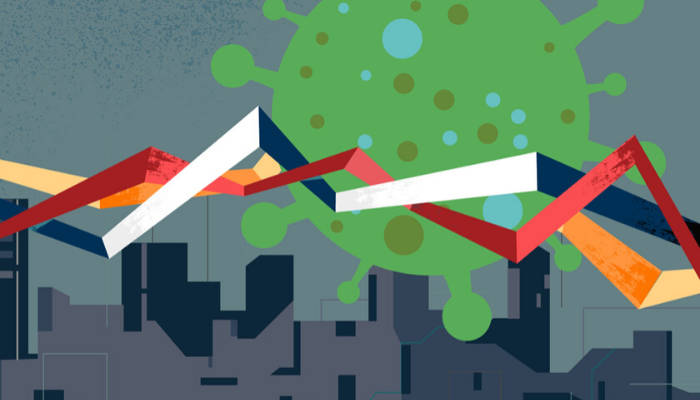 Making preparations now will go a long way in ensuring healthy business activity later on. And as well all know, situations usually get much worse before they get any better.
The world has witnessed such outbreaks of viruses in the past, such as Ebola virus, Zika virus, and Sars virus, among others. And the world has successfully recovered from the grips of these deathly viruses. Every downfall allows business owners, to restructure and scale new heights in the future. The Indian real estate should also find areas to restructure and renovate their businesses today, to thrive in the booming economy tomorrow.